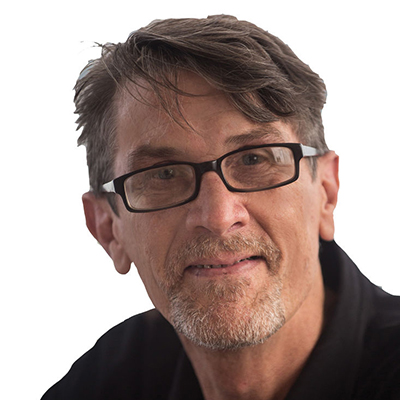 Craig McCarthur
Animator
Craig is an expert in the design and development of educational interactive software. Having worked at the University of Melbourne for 19 years in this and other capacities. Prior to that he was the owner and operator of a commercial recording studio. Craig is recognised as a talented and creative music producer and sound designer.
Work at the University entailed web application development including a comprehensive content and learning management system known as Webwiz. That is an interactive content creation and publishing tool for language learning still in use today. Craig is also an accomplished  HTML5 developer. He has many years' experience in the design and construction of interactives for the OHS compliance and maintenance sectors. It has helped him develop market leading online safety training  solutions for our clients.
Craig has extensive professional knowledge and experience in website design and development, interface design, graphic and sound design, adult training and assessment, digital audio and video processing techniques and technology, desktop application design and programming, web application/database design and development, Apple Macintosh and Microsoft Windows environments, networking and applications.